WCS Season Pass Coming Soon!
COMING SOON! As we navigate through the current pandemic we are finalizing plans for races this season. The Wasatch Citizens Series races take place in three different counties, all with different public health officials. Things have been changing rapidly and we are committed to providing the best, safest racing experience for all. Check back here for updates and to purchase your season pass as soon as we work out the details.
Related products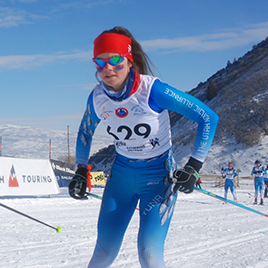 WCS Race #1 Single Race – Junior (U8 to U20)
This is a single race entry for Junior, U8 to U20.
Please read all the details on the WCS Page before registering.
COVID-19 Disclaimer: Please read the information below. The Wasatch Citizens Series is committed to staying safe and legal during this season. Our race director will be in contact with the local officials for each race, and updated on conditions frequently. In the event the physical race cannot be held due to local health decisions, your entry here will allow you to race virtually. There will be no refunds for canceled or virtualized races.
NEW! Our waivers are online now. Find the blue tab at the bottom of your screen or side of your phone. It's easy, and then it's done! Each participant must fill out a waiver online to be allowed to race.
Please read the following carefully, as some divisions have changed from previous years:
JUNIOR - AGE GROUP:
This race is for juniors who intend to race in their USSA/FIS Age Group race (U8, U10, U12, U14, U16, U18, U20). No need to enter an age - our race crew will assign you to the appropriate race. If you are a U20 who wishes to race in the Open class, you must sign up as a Senior.
VIRTUAL:
For those who don't feel comfortable racing at the venue with others, you'll complete the race at the course on your own and send in your time for scoring against all the others in the Virtual category.
PARENTS: Please fill out a complete form and waiver for each child under 18 you are registering.
Don't forget to

 

login

 

to purchase!
$

10.00
Select options