XC Team is Closed
At this time, the XC Ski Team program has reached capacity. If you have questions, please email: tunacoach@utahnordic.org
Related products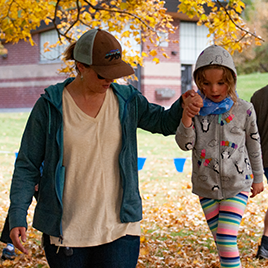 Devo Parent-Child Dryland
NEW for 2021-2022!
Want to get ready for ski season as a family? Devo Parent-Child Dryland is your opportunity to get a workout for yourself while your child has fun with their ski friends. And psst, they'll also be getting in some pre-season conditioning for skiing, but just tell them it's a huge playdate!
Details
Who:
Parents and their elementary school-aged Devo participants
What:
Age-appropriate pre-season conditioning for all
Dates:
Tuesday, September 7 - Thursday, October 28 (16 sessions)
Time:
4:15 - 5:30 pm
Where:
Sugarhouse Park
Pricing
10-Punch Pass:
$125 per person (kids and adults each need a pass)
Full 16-Session Pass:
$190 per person (kids and adults each need a pass)
Goals
Kids:
FUN. That's always the number one goal. Ski-related movement, balance, coordination, agility, strength, endurance, speed, and fun.
Adults:
Also fun! This group will be working on ski-related conditioning just like the kids. If there are parents interested in rollerskiing, we will form a group for that as well. Many people just aren't sure how to start that, and we can help.
Contact
Contact: jen.santoro@utahnordic.org
YOU MUST BE A TUNA MEMBER
: We're sorry for the inconvenience. Please join TUNA and once that transaction is registered (completed and payment fulfilled), come back and pay for this program.
*Please remember to sign our waiver  - see the tab that says, "Sign Our Waiver" at the bottom of the screen. Please sign a waiver for every participant.
**Please fill out the below enrollment form for each person.
$

125.00 –

$

190.00
Select options