TUNA Comp Team is for high school athletes, aged 14-19 who are interested in ski racing. Members will train year-round and attend Junior National Qualifiers with the goal of competing in Junior Nationals.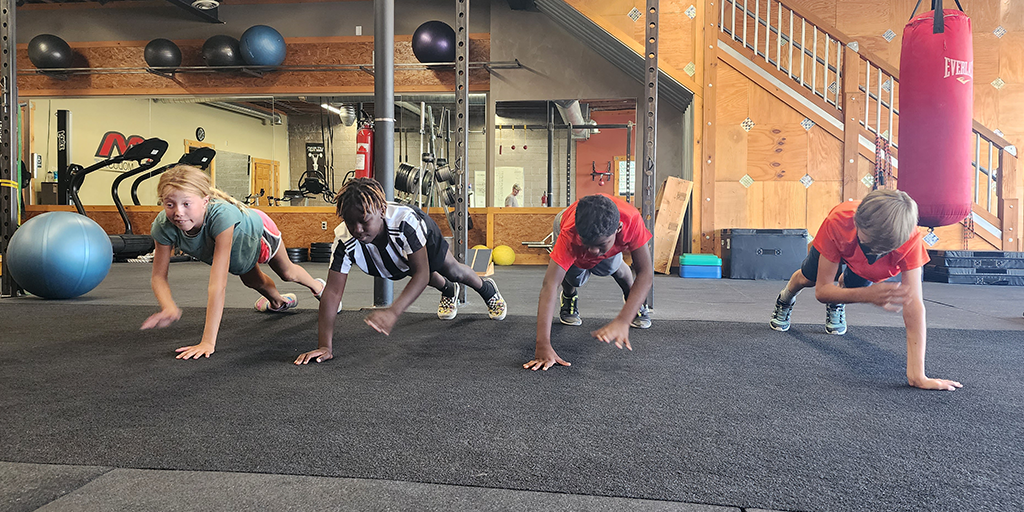 | | |
| --- | --- |
| Ages | 14 by Dec 31, 2023 to 19 |
| Years in Sport | 1 – 10 |
| Training focus | Weight transfer, technique-specific drills, speed and general endurance, low and high-intensity training, periodized training plans, strength training, keep a training log |
| Competition | Local races, JNQ's with goal of JN Qualification |
| Equipment | Classic and skate skis, boots, poles, additional skis for conditions |
| Complementary Sports | Play sports off-season that complements skiing (running, cycling). |
| Season | Year-round skiing focus |
Seasonal Programs
Summer Base Plan: 3 days per week of coached dryland training from May to October. Includes running, rollerskiing, hiking, cycling, strength training.
Strength Training: Work with Art O'Connor in-person once a week and receive a companion strength plan that integrates with the Base Plan.
Summer Camps: 4 long weekend camps focused on endurance/distance and teambuilding (and fun). Two camps in town (sleep at home) and two trips.
Fall Camp: A week of intense training in West Yellowstone, MT, the week of Thanksgiving.
Winter Program: 6 days per week of training or racing from October until March. Local and regional races and Junior National Qualifiers.
Details
The Competition Ski Team is part of The Utah Nordic Alliance's racing program and is open to skiers ages 14 to 19 (age groups U16, U18, and U20) who are interested in a higher level of training, technique development, and participation in local and regional races. The Comp Team's goal is preparing athletes for competition at the Junior National level and eventual long-term success in a Collegiate racing environment.
The Comp training program is designed around a training schedule of 6 days per week, and includes the expectation of competing in the local and regional races we travel to throughout the winter. While athletes are strongly encouraged to participate 6 days a week and attend as many practices and races as possible, we realize that there can be schedule conflicts and other obligations for our athletes so we also offer a part-time program with 3-4 practices per week (you may come more infrequently, we just encourage at least 3 to get the best impact from our program.)
For more information, contact: tunacoach@utahnordic.com
Expectations
The Comp program is focused around preparing lifelong skiers and competitive athletes if they choose. Racing is never mandatory. Comp Team athletes will have the opportunity to race in the Intermountain Division Junior National Qualifiers, and have the opportunity to qualify for Junior Nationals.
The coaches work hard to use the current best practices to teach ski skills through games and drills, along with longer ski outings. The coach will create individualized training for each athlete that meets their skill level and goals.
The expectation of the program is that the skiers are there to ski. While we expect to have fun, we also expect skiers to take responsibility for following coaches' directions, maintaining a positive attitude about skiing, and participating in a manner which does not detract from everyone's enjoyment.
Parent Volunteers and Volunteer Reimbursement Program
TUNA is an all-volunteer organization, is continually in need of volunteers, and requests that the parents or guardians of each participant perform a certain amount of service hours at TUNA sponsored events or functions.
For skiers in the Comp/Jr. Comp program, TUNA requires 15 hours of volunteer service plus one 3 1/2 hour shift of greeting and pass sales at Mountain Dell per enrolled athlete.
NEW! Comp parents can earn hours by volunteering with the DEVO Team or Learn-To-Ski. Coach training is provided and it's fun (and improves everyone's skiing).
We would highly encourage parents to consider taking on another greeting shift as Mountain Dell daily pass sales are vital to the health of TUNA Jr. Programs and the organization as a whole. Extra greeting shifts can be credited against needed volunteer hours.
TUNA parent volunteer guidelines and opportunities can be found here: http://www.utahnordic.org/volunteer/
Volunteer refund procedure: After completing volunteer hours for the season, submit your hours to Jen Santoro no later than June 25th following the ski season.