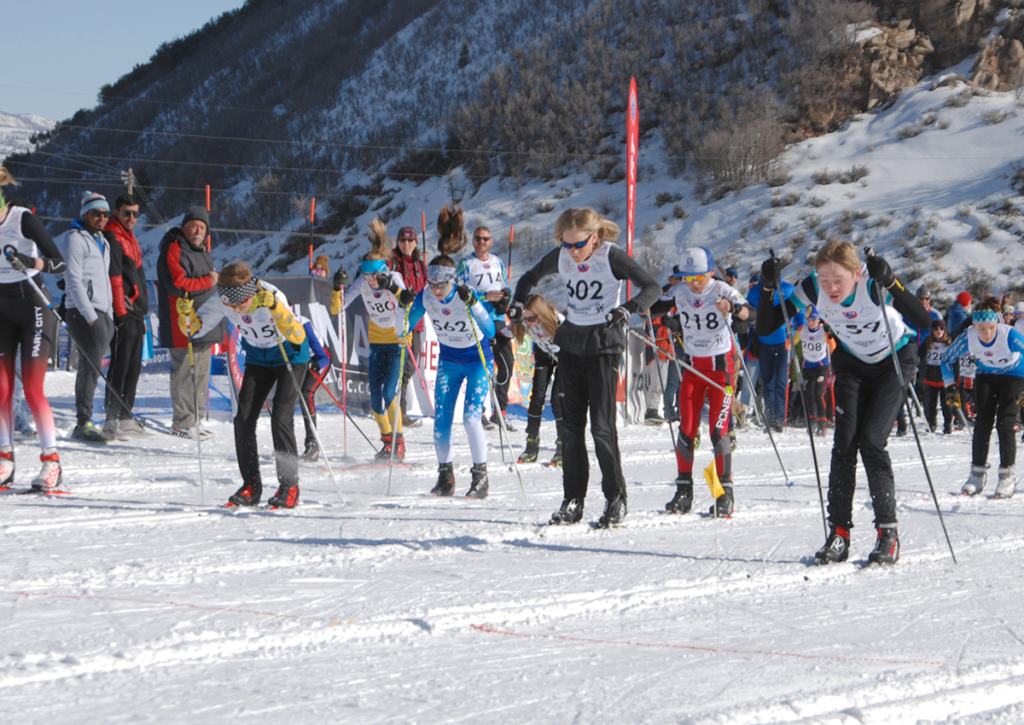 Dates and Locations
First of all, here's the planned schedule. Note that locations could change, maybe at the last minute, based on current county regulations, and as usual, weather. Up to date information can be found by clicking the specific race.
| | | | |
| --- | --- | --- | --- |
| Date | Distance/Technique | Location | Links |
| Dec 19 | 10K skate | Soldier Hollow | Results |
| Jan 2 | 10K classic | Soldier Hollow | Results |
| Jan 23 | 10K classic | White Pine | Results |
| Jan 30 | 15K skate | Soldier Hollow | Details |
| Feb 20 | 20K skate | White Pine Farm | |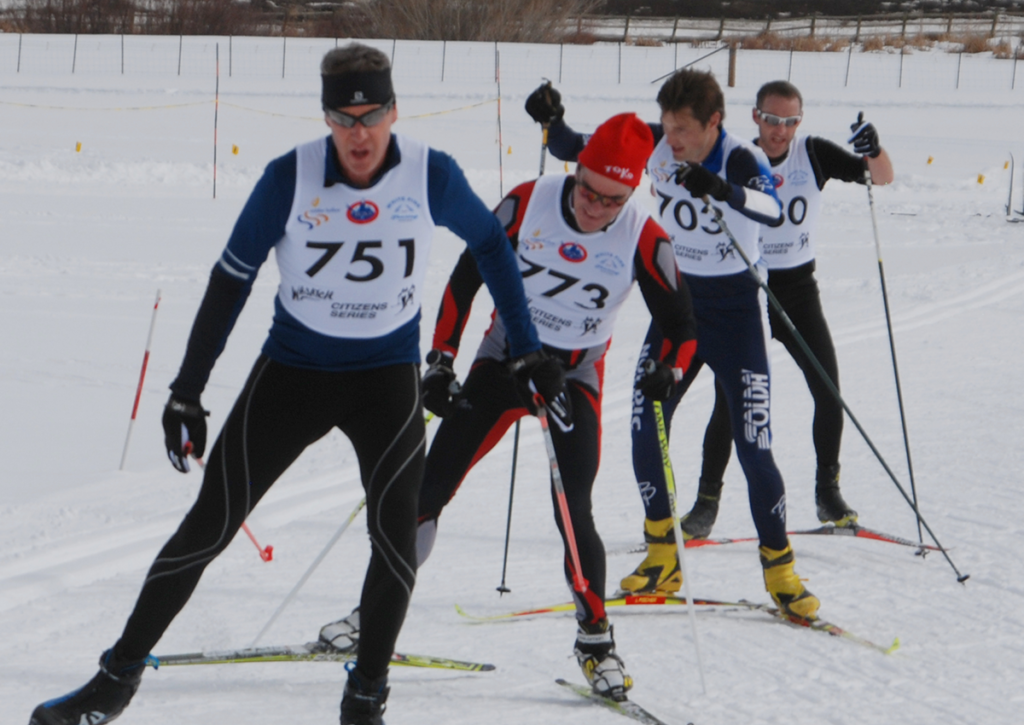 Registration
There will be no day-of-race registration. You must sign up two days in advance on the TUNA website. Please read the following descriptions so that you sign up for the correct class. All registration is available here.
Please note: If we are not allowed to hold a race as scheduled due to COVID-19, it will be switched to a virtual format, and everyone will ski the course as described in the Virtual Races section below.
Season Pass
This is a pass to race all five (5) of the scheduled races.
| | | |
| --- | --- | --- |
| Class | TUNA Member Price | Non-Member Price |
| Senior/Adult | $85 | $125 |
| Rec/Novice/Short Course | $45 | $65 |
| Junior (19 and under) | $35 | $35 |
Single Day Race Fees
These will be the fees for single day races. There will be no race day registration in 2020/2021.
| | | |
| --- | --- | --- |
| Class | TUNA Member Price | Non-Member Price |
| Senior/Adult | $25 | $35 |
| Rec/Novice/Short Course | $20 | $15 |
| Junior (19 and under) | $10 | $10 |
Virtual Races
Each above category offers a "virtual" option for those who don't feel comfortable with racing at the same time as the group. Enter the "virtual" race and you'll be able to ski the race course at a different time between the Friday and Monday of the race weekend and submit your time. Since courses vary immensely due to time of day, this category will be scored separately from the others and by gender only.
More details to follow on bib pickup and submission of your race times. Course maps will be posted on the TUNA website, and courses will be marked to the extent possible relative to grooming requirements at the venue.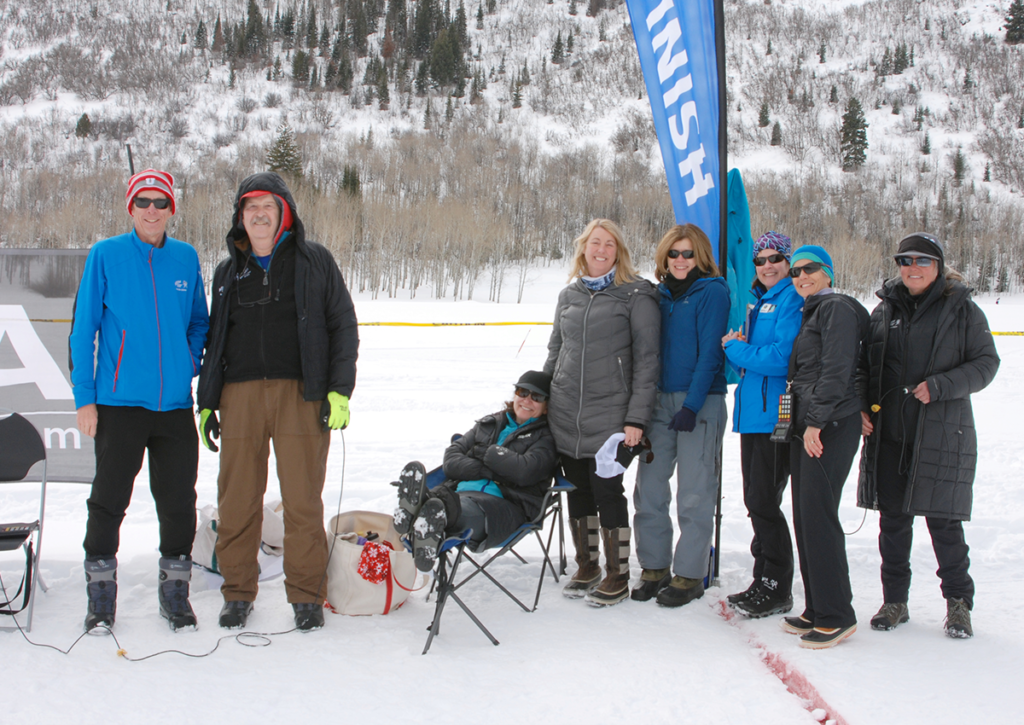 Race Divisions
| | |
| --- | --- |
| Division | Description |
| Open | National team, elite, collegiate, USSA, and faster skiers. Scored overall. |
| Open 50+ (NEW!) | Skiers over 50 who wish to race the distance and with the Open skiers, but be scored with the other skiers over 50 who race open. |
| Age Group | For 20+ skiers who wish to be scored in 5-year age categories by gender and age. |
| Recreational/Novice/Short Course | Beginner racers or racers wishing to ski a shorter course. Scored in one large group by gender, not age. |
| Junior | U8 through U20 who wish to be scored in their age group. Juniors may "race up" by checking the box on the registration page. Juniors who wish to race the Open must pay the Senior/Open rate. |
| | |
COVID-19 Protocols
Face coverings will be mandatory before and after the race. They may be pulled down between start and finish, but must be replaced immediately afterward. BeFAST WCS neck gaiters will be provided to all season pass holders and may be used for this purpose.
All races will have interval starts. In order to minimize the number of people at the venue at the same time on race days, younger juniors (U16 and below) will start at 9:30. Hopefully most of them will be able to leave before the adult races, which will start at 10:30. There will be no awards, prize drawings, or lunches, so all racers will be expected to depart the venue as soon as they finish skiing. No congregating will be allowed at any venue. This includes racers and spectators. We realize some minors will need to be accompanied.
We'll provide Tyvek bibs that skiers will use for the entire winter. You'll pick up your bib at a designated outdoor location at the first race you attend and bring it with you for all future events. In order to be assigned a bib number, you'll have to sign up on the TUNA website at least 2 days in advance of your first event. These rules hold for single race or season pass signups.