WCS Races
Showing all 8 results
Let the Games Begin! 2023 Races are Here!
Read about the WCS: here.
RACES START at 10am for the junior fields, then Open and Age Group start afterwards around 10:20.
The Wasatch Citizens Series is a non-fluorinated wax series.  The WCS does not allow or encourage the use of fluorinated waxes.  Fluorinated waxes have been banned from the highest levels of competition for environmental and health reasons.  The Wasatch Citizens Series supports this effort.
REGISTRATION CLOSES THURSDAY BEFORE EACH RACE.
New this year: TUNA Devo Team and XC Team members are pre-registered for all races in their age category. Just come to the race and pick up your bib on race day!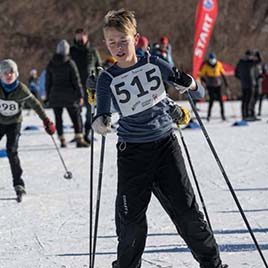 WCS Race #1 Single Race – High School/Middle School Recreational
*Skiers who are in the TUNA XC program are automatically entered into this race and do not need to register or pay---just come to registration and pick up a bib!
Who:
High School and Middle School racers who are
not
on their club's Comp or Jr. Comp Teams
What:
3km Wave Start (mass start)
Why:
Try ski racing and show your high school or middle school pride! First time racers not just welcomed, but ENCOURAGED! This race offers skiers in their club's recreational programs an opportunity to try a ski race.
Team Competition:
Scoring TBA
Registration closes on the Thursday prior to each race.
Our waivers are online. Find the blue tab at the bottom of your screen or side of your phone. It's easy, and then it's done! Each participant must fill out a waiver online to be allowed to race.
You only need to fill out one waiver for the year. If you signed a waiver for any TUNA activity (prior race, ski program, etc.) already, you do not need an additional waiver.
PARENTS: Please fill out a complete form and waiver for each child under 18 you are registering.
Don't forget to

 

login

 

to purchase!
$

10.00
Select options