Donate
Showing the single result
Donate to special projects within TUNA.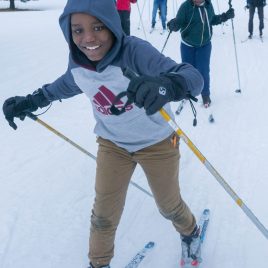 SLC Youth Athletic Grant Fund
In support of our mission to grow the sport of cross-country skiing and in an effort to build bridges across communities, TUNA has begun a new program.  This program builds on the work of Tim Metos and his Tuna Junior Outreach program, which has brought kids from the underserved areas of Salt Lake up to ski at Mountain Dell and which will continue to run. Our new program aims to integrate children and families into our regular programming.  To do this we have secured a grant through Salt Lake City Youth Athletic Grants.  We have been awarded $4000, which will go toward paying for all aspects of participation including coaching, equipment, transportation, and a program coordinator. Even with this grant we are in need of raising additional funds.  Our goal is an additional $2000, of which we have already raised $500. All donations under this category will go directly to this fund.
$

10.00 –

$

100.00
Select options