Events
Showing the single result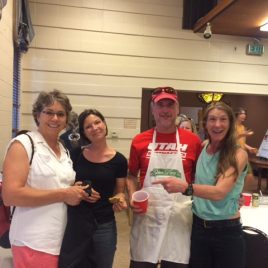 Salmon Bake Tickets
IT'S BAAAAACK!!!!!!!
The Salmon Bake has risen from the ashes of the pandemic and is calling you out to join your friends and fellow club members for a TUNA tradition.
For those of you new to the club, TUNA hosts an annual spring party to celebrate the successes of the season.  It is a family friendly indoor/outdoor event, held at the Garden Center in Sugar House Park.  Dinner, drinks and entertainment are provided.  For you long term members and previous Salmon Bake goers, I don't need to remind you of what a great time it is.
What: TUNA Season End Salmon Bake Dinner Where: The Garden Center in Sugar House Park When: Friday May 12th: Appetizers at 5:00, Chairman's address at 6:30 and Dinner at 7:00 Tickets: Adult $25/Child $10
We hope you will join us in celebrating this amazing year with the return of a TUNA classic event.
We are always looking for volunteers to help the day of and before the event.  We need: appetizers, potato bakers, some desserts, kitchen help, grill help, and just about anything you can think of! If you are willing to help or have any questions feel free to email Kyler.Rendle@utahnordic.org or let us know below what you can do!
$

10.00 –

$

25.00
Select options