Soldier Hollow, the site of biathlon and Nordic events during the 2002 Winter Olympics, is located in Midway, Utah, at Wasatch Mountain State Park. The facility, with lessons, clinics, rentals, snowshoe trail, tubing hill and lodge, is open daily from mid-December until mid-March (weather permitting). For information, call 435-654-2002 or visit soldierhollow.com. Trail passes, season passes, rentals and tubing tickets are available online.  Soldier Hollow no longer offers a discount to TUNA members.
Most recent Grooming Report
Grooming reports are updated on the Soldier Hollow web site.
Location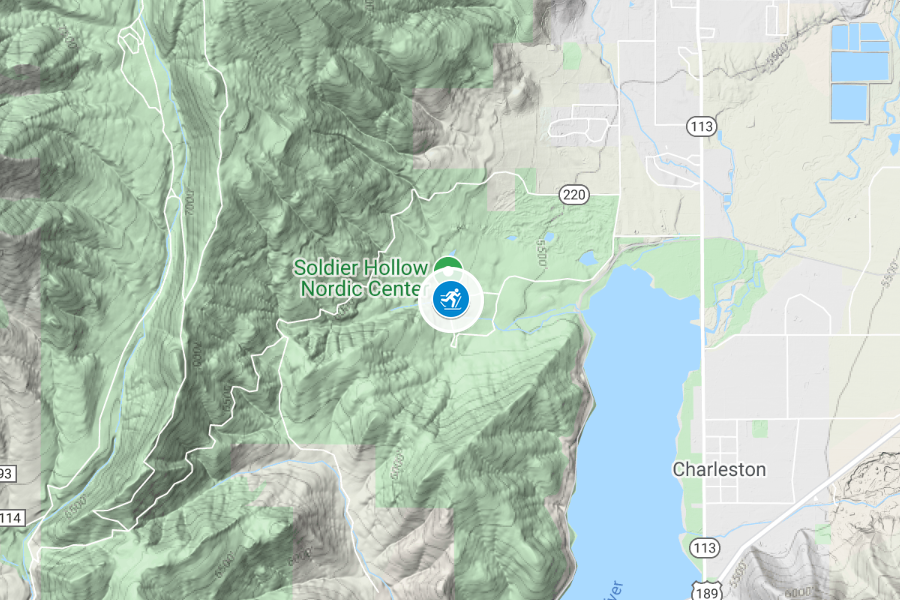 Directions: From Salt Lake City, take I-80 East to Silver Creek Junction (exit 146). Go east on U.S. 40 past Jordanelle Reservoir toward Heber City. Take right turn on State Road 113 (100 South) to Midway. Take a left on 113 in Midway, and travel two miles. Turn right (Tate Lane) just before the railroad tracks and follow signs to Soldier Hollow. Located in Wasatch Mountain State Park, Soldier Hollow is about 53 miles from downtown Salt Lake City.
From Park City, take State Road 248 East to U.S. 40 to Heber City and then follow above directions to Soldier Hollow.
From Provo, take U.S. 189 through Provo Canyon. Immediately at the end of Deer Creek Reservoir, turn left on Route 113 and follow signs to Soldier Hollow.