Spruces Nordic ski trail is a free 5K loop in the US Forest Service Spruces campground in Big Cottonwood Canyon. It is groomed several times each week. It is a very pretty track through the trees, with loops that are fun and challenging for experienced skiers and areas that are fun for children and novices.
This is watershed. No dogs on the trails or in your car.
The Spruces weather station is right next to the track. It has information on temperature and snow depth.
Most recent Grooming Report
Spruces

Upper Spruces Loops groomed for skating and classic this morning. We got a trace of snow last night and the skiing is very good.
Location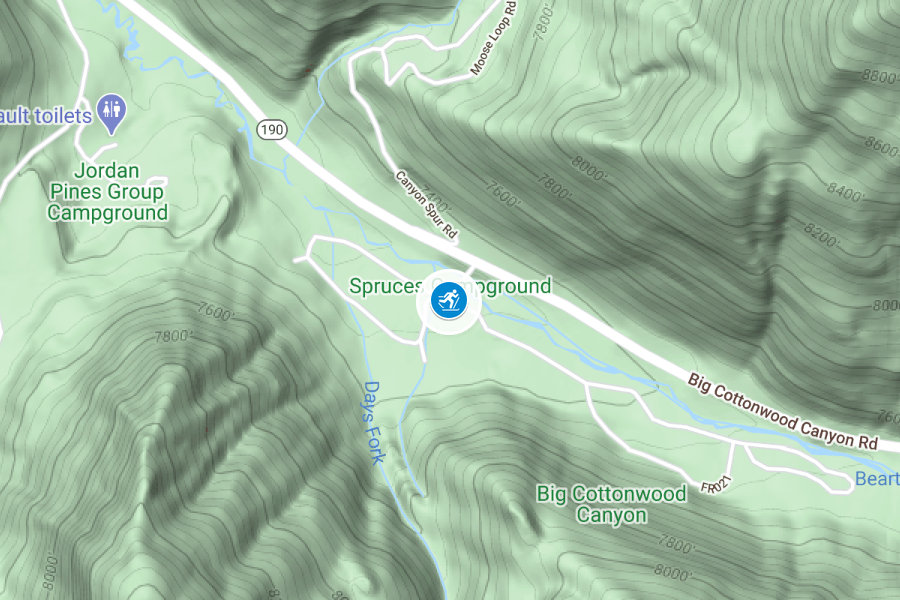 To get to Spruces, head up Big Cottonwood Canyon. Spruces parking lot is on the south side of the highway, about one mile past the large parking area of Mill D summer trails.
Trail Map