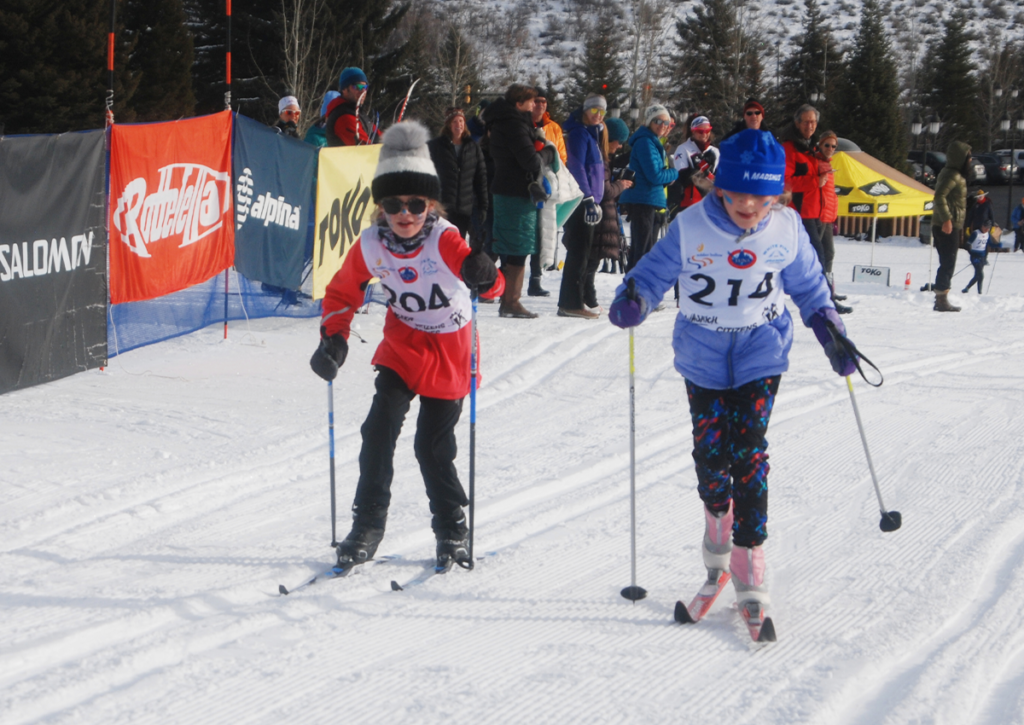 Date: January 2, 2020
Location: Soldier Hollow
Technique: Classic
Distance: 10 km; Start: interval
Instructions
Course Maps
The 10k race will be three laps of the 3k course. The 1k junior course map will be up at the venue on race day.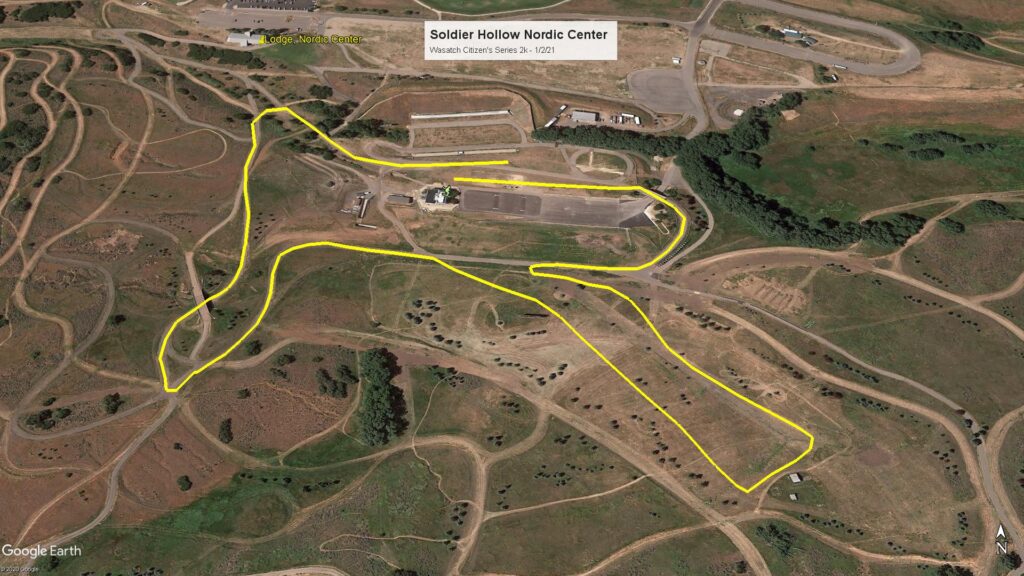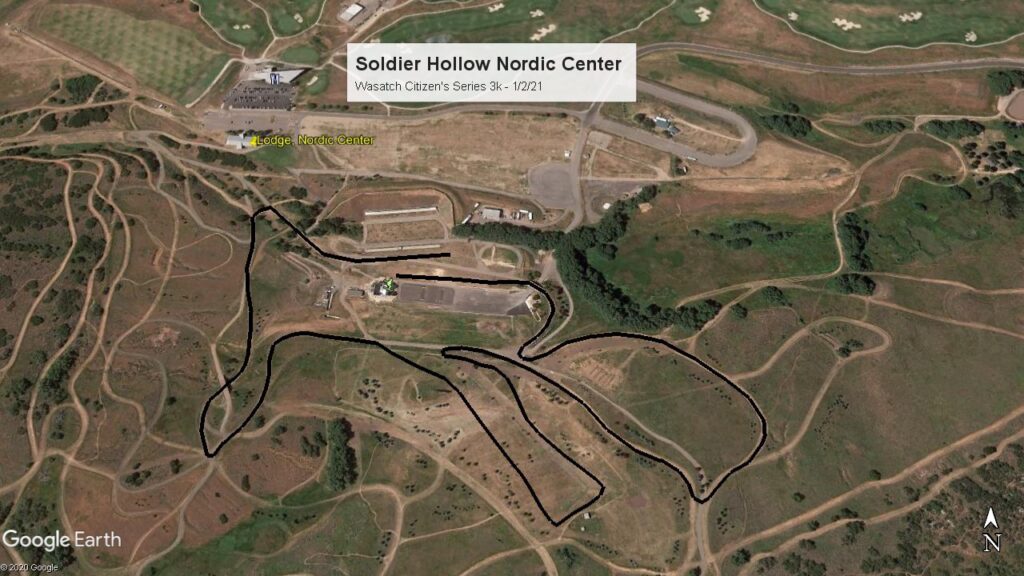 Race Details:
First of all, please read the Covid-19 rules on the WCS webpage. You will be required to wear a face covering at all times when not actually racing. We ask that you depart from the venue as soon as you finish and not congregate in the stadium.
The race will start and finish in the stadium by the Competition Building . Everyone must park in the lot outside the gate and walk in. Check-in will be at the Wasatch Citizens Series tent just west of the building. If you already picked up your bib at the first race, be sure to bring it with you. If you don't have your bib yet, it will be in the tent. In either case, please check in so we have a list of who will be racing. You'll also be able to pick up a couple of Clif Bars there.
All juniors less than 16 years old will start at 9:30, beginning with the oldest classes. Juniors 16 and older, plus all adults, will start at 10:30. Skiers will start at approximately 15 second intervals. A start order will be posted by the WCS tent. Checkin for kids will start at 8:30, and will continue for adults until 10:00. Please don't arrive at the venue until you need to for waxing and warmup.
There will be no public access to the Competition Building. Portable toilets will be set up by the parking area east of the building.
Skiers who have signed up to race virtually this winter should send an email to events@utahnordic.com with their name, bib number, and race time.. They may ski the course any time through the end of the day on Monday, January 4, but they must wear their race bib, which will serve as a track pass. Be aware that the course will be closed for FIS races going on at Soldier Hollow on Saturday afternoon and Sunday morning. It should be open by 1:00 PM on Sunday. Those who haven't yet picked up their bibs can do so at the ski shop on the bottom floor of the lodge.
Virtual skiers who haven't yet submitted times for the first race can do so by sending email to the same address.