White Pine Touring operates a 18 km cross-country ski center in the heart of Park City. Enjoy the spectacular mountain views along one of three groomed loops. With 3k, 5k and 7k+ loops, they are perfect for the beginner, intermediate and advanced classic or skate skier. Heated underground parking, passes, equipment, clothing, repairs, service and lessons are all offered on site. Rentals and Lessons are available.
Day pass is $24, or $16 after 3 P.M.
Most recent Grooming Report
White Pine

More of the same but changes on the horizon. the 3k is wonderful skiing. just be aware of thin spots and a bit of ice near the pine trees. Remember to encourage the Park City Council to return the Thaynes Canyon Parking area. You can't take away a 30 year solution and not offer an alternative. They are meeting Dec 8th on this topic. Who would think that a handful of parking spaces for cross country skiers would be the most consuming issue in the entire town… You can find their contact information online if you wish.
Location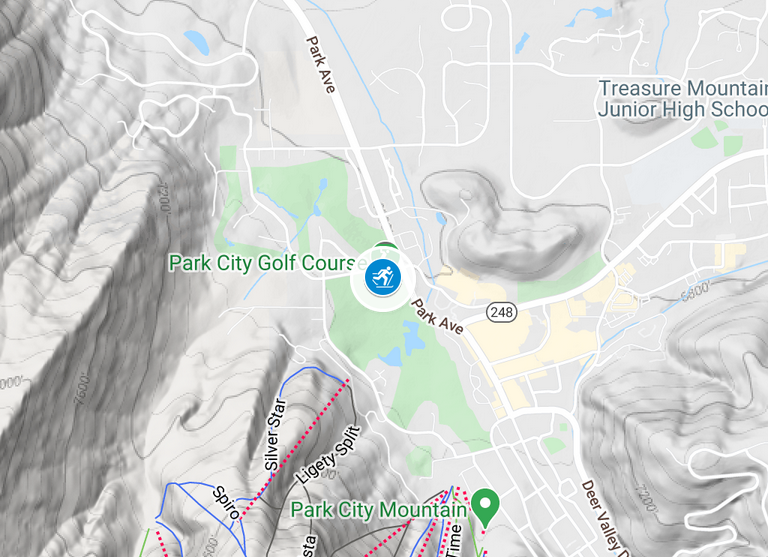 Location: Park City Golf Course Park Ave. & Thaynes Canyon Dr.  Adjacent to the Hotel Park City.