by Emma Garrard
ed. note: We mistakenly printed an old article in place of this intended piece for the TUNA News, October edition. Our apologies to Emma Garrard and the PCSSC Team. Please enjoy the article here as it was written for the issue!
Summer 2020 we embarked on approaching our programming in a different way due to Covid 19. Wearing face coverings, daily health checks, everything outdoors, no team van rides, social distancing, smaller group sizes and lots of hand sanitizer. These were small adjustments and our coaches, athletes and parents were able to adapt quickly. The core of our programs and mission was the same, a passion for being outdoors and with teammates. Our athletes were thrilled to meet in person after a longer than usual spring break.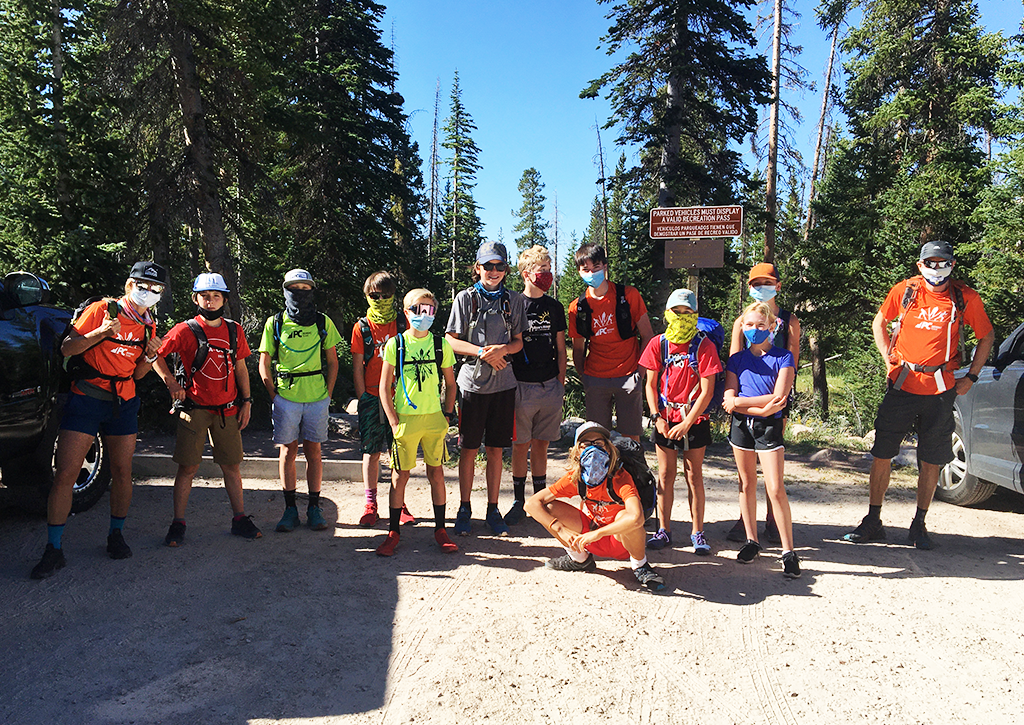 We trained locally and made the most of what Park City and the surrounding areas had to offer, which is world class. Kudos to our families and coaches for being responsible, not just at practices but outside of practices and trusting our new protocol. Responsibility, caution, and a willingness to do things differently than in the past is what will allow us to have a winter ski season. All with the understanding that everything is subject to change at any day.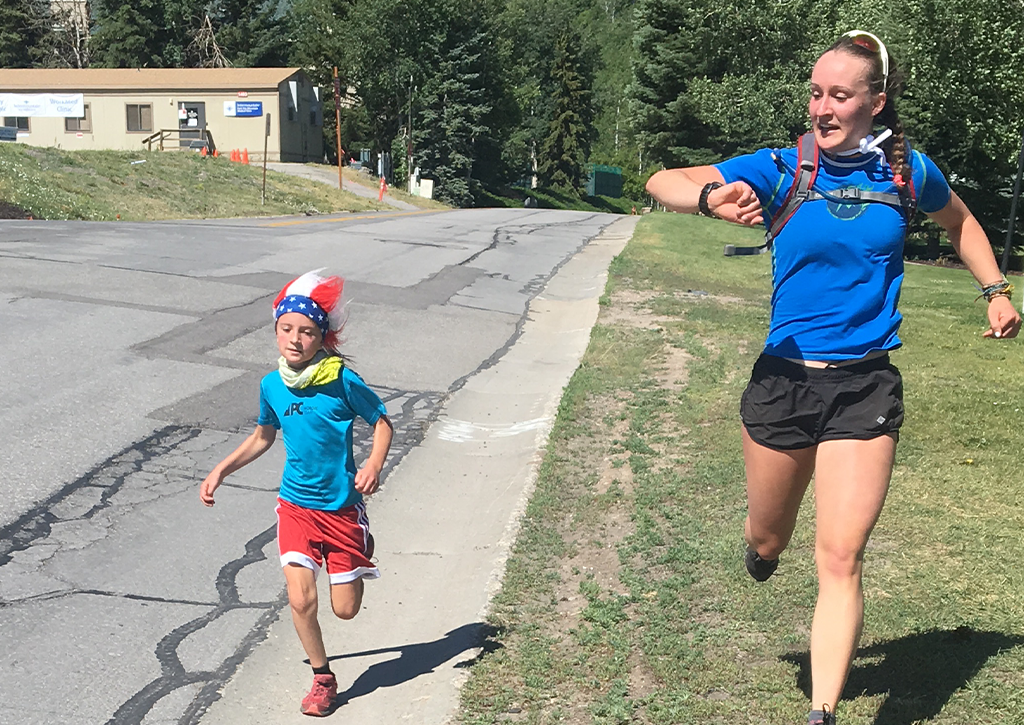 Our participation was up from 2019 both in number of participants and attendance. The result was bigger improvements than previous summers. Highlights included a big day hike up to Murdoch peak in Park City, rollerskiing and biathlon at Soldier Hollow, hiking Mt. Timp, paddleboarding on Jordanelle, hiking in the Uintas, biking mid-mountain, water ramping at Utah Olympic Park, and a time trial with comp and devo.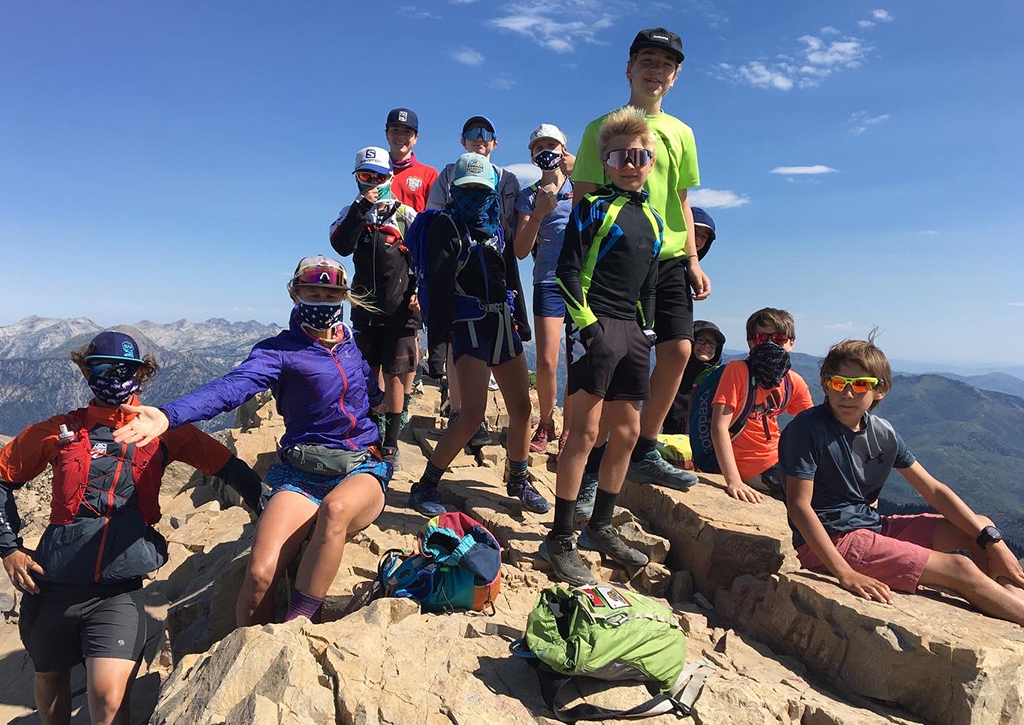 As we move into fall, we will work on more ski specific skills as we prepare for winter. We added a Devo fall mountain bike program for the first time. Kids are back to balancing school and sports. Fall is also fundraising season as program fees alone do not cover our expenses. Our club was forced to adapt again as two of our biggest fundraisers, the Red Bull 400 and Jans Winter Welcome will not be happening in person.
Jans Winter Welcome will still be raising money to support programming through donations, online auction items and an opportunity drawing. Live PC Give PC will still take place on November 6th, this event you can donate as little as $5.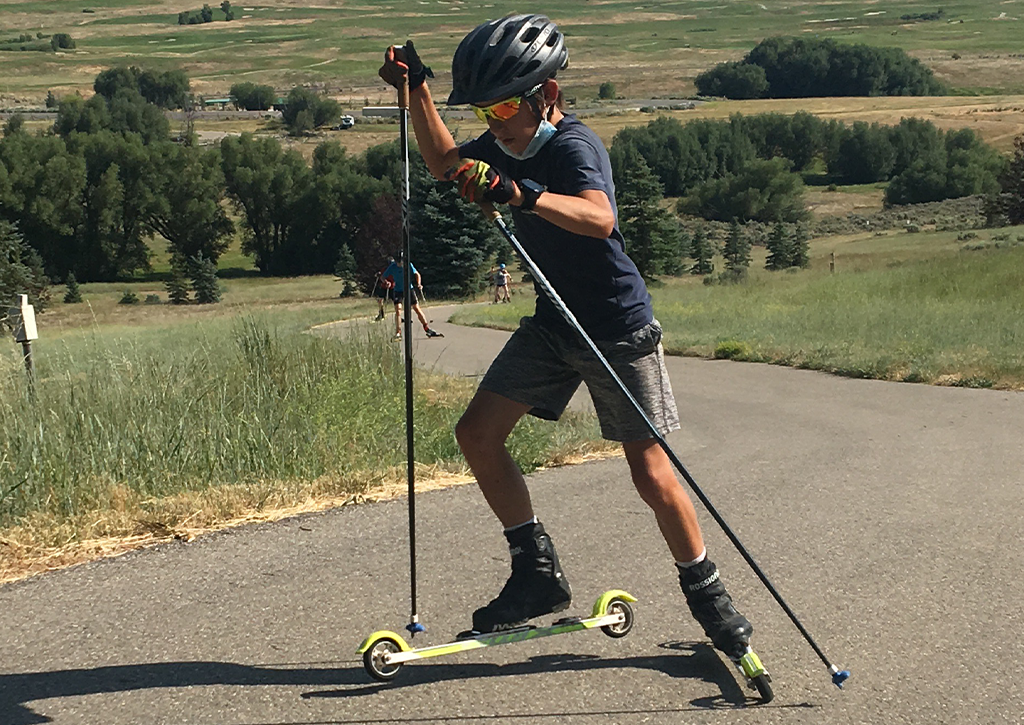 Our winter programming starts November 2nd for the Devo team and Kickers and Gliders starts December 8th. Registration can be found at www.parkcityss.org.