The first snow of the year has fallen, and our email boxes are full of questions about groomed tracks, racing, and everything in between. This should get you started!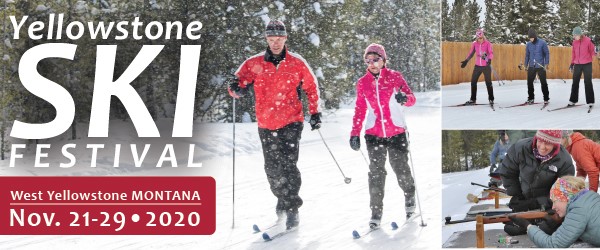 Mountain Dell
Our "home track" is Mountain Dell. It is a natural snow track (for now) groomed by a crack volunteer crew of experienced groomers. Because it is a golf course, we can't use a giant Pisten Bully like some places, but our groomers have learned to groom a wide track so beautiful, you won't even notice that.
Q: When will it open?
A: That depends on the weather. There are many factors that come into play, including how much snow there is, time to set up the snow by packing it down before grooming, and anticipated future weather. Our groomers do the best they can with whatever weather we get, and then some. They can move snow and redirect track to some extent, but Mother Nature has the final say.
Q: Where can I get track conditions?
A: When they are available, weather, track updates, etc, are here.
Q: How much is a pass?
A: TUNA Members may purchase Mountain Dell passes for $70. They are $110 for non-members, and you can purchase those, here. You need a pass to ski at Mountain Dell if you are over 17 (kids are free). You can also pay a day fee of $10, either in cash in the tube at the venue, or on our page, even from your phone, here.
Please pay to ski — our track is maintained by a volunteer staff, but the equipment and gas cost money, and track fees pay for that.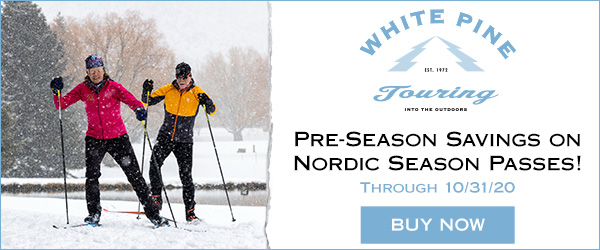 Etiquette
With so many people coming to skiing this year, it's important to make sure that everyone is showing good trail manners. The "rules" are different from some of the mountain bike and trail rules we're used to, so please make sure you know the Nordic ski rules.
Put on and take off your skis in the designated areas. At Mountain Dell we ask that you walk down to the track rather than ski.
When you're on the track, you should be on skis, not on foot. There is no walking or snowshoeing on the track.
If you're skiing outside the classic tracks (skating or otherwise) please do not ski over the classic tracks.
Don't stop and chat in the middle of the track. Move to the side and remember to distance and mask up!
Unlike other sports, yield to the downhill skier. These skinnies are hard to control sometimes!
Ski right, pass left, with care. A little kindness goes a long way! When the snow is good, our track is nice and wide.
If the groomers are out grooming, please give them space and time. A freshly groomed track looks appealing, but the snow is still soft. Leave it to set for an hour and it will be pristine. Otherwise it leaves big ruts, which are much less fun. Hint: the track will also be faster. Our groomers tend to work early in the morning and late at night, so you should find a lovely track by about 9 or 10 am when it isn't storming.