WCS #3
Thanks for a great race everyone!
Preliminary results: here
Please be kind when you direct your concerns to: wcs@utahnordic.org
Maps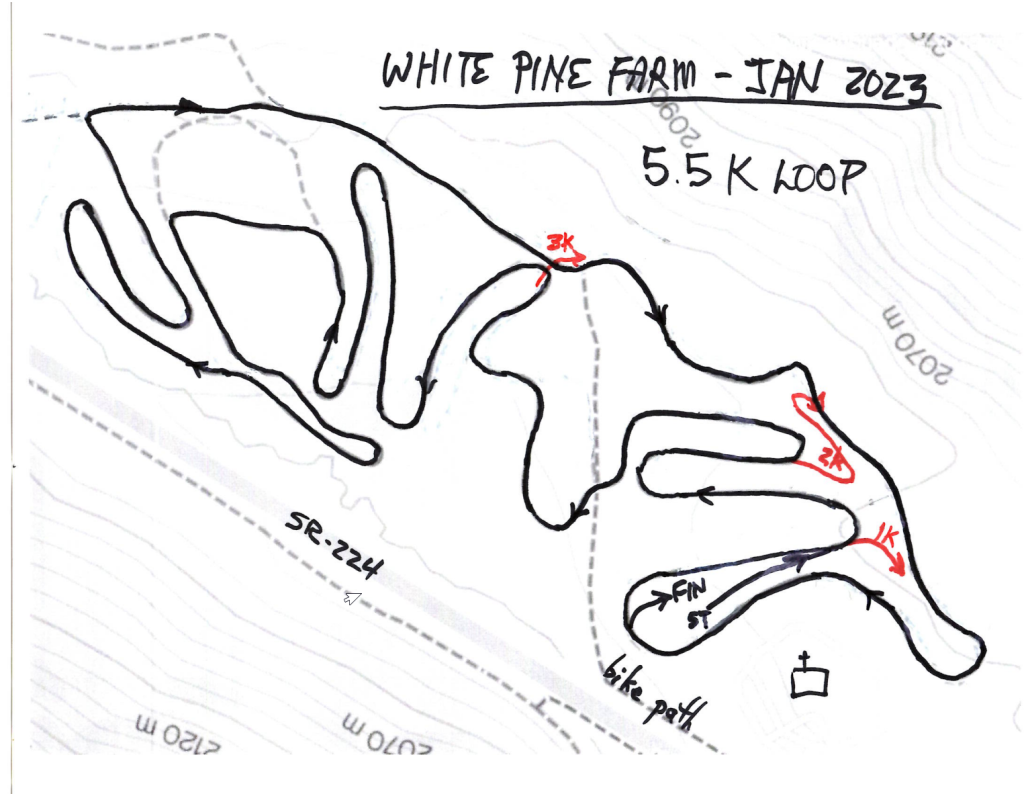 Keeping Classic Classic!
Classic can seem confusing and nuanced, and the rules can seem that way, too. Please remember that skating is cheating in a classic race. If you are in a herringbone up a hill and have a glide phase, you are skating. If you break into a V-1, you are skating. These are not nuanced violations.
Here is a link to a 4-minute video (with loads of Utah images) that has been used to help train US technical delegates on classic technique.
Classic Ski Technique Rules & Violations – Google Search
Skate poles are not allowed in classic races, as these give a big advantage in double poling. Your classic poles cannot be longer than 83 percent of your height. Here is the FIS guide, complete with a size chart. GuidelinesEquipmentCC_Poles2018.pdf (fis-ski.com)
Congratulations Juniors
Over the weekend TUNA juniors from U10 to U18 competed at Soldier Hollow in a Junior Super Qualifier. While regular Junior National Qualifiers feature competitors from the Intermountain Division only, the Super Q included juniors from the entire west, as far as Steamboat Spring, New Mexico, and California. Our kids were a class act, and we think they had a pretty good time too.
Here are just a few fun photos from the weekend, with more coming!
WCS Details
Please read carefully – due to high demand, refunds may be subject to a $20 processing fee.
Registration for individual/single day races and NEW season passes must be completed by the Thursday before each race at 11:59PM MST.
Registration for season passes: If you have registered for the season, you do not have to register again.
Waivers:
Every skier must have a TUNA waiver and any additional waivers for venues on file in order to race. Please make bib pick-up simple for you and the race crew by completing and verifying your waiver(s) in advance.
If you have already signed a TUNA waiver since July 1 of this season, you do not need to sign another.
TUNA Waiver:
Click the blue tab that says "Sign our waiver"
Complete the waiver
Go to your email and click the email from Smartwaiver and verify the waiver
All steps must be complete for you to race
Bib Pickup
If you still need to pick up a bib, they will be available until 9:30 in the church meeting hall. We will also have the past race results posted and medals for those who missed them.
If you have already raced the WCS this year, please remember to bring your bib, and you won't need another one.
Race Times
All racing starts at 10am. The little kids and older kids start first, with the Open and Age Group Masters starting at approximately 10:20am,
Waxing
The Wasatch Citizens Series is a non-fluro event. The WCS does not allow or encourage the use of fluorinated waxes. Fluorinated waxes have been banned from the highest levels of competition for environmental and health reasons. The Wasatch Citizens Series supports this effort.
Read more about the WCS: here.
COVID-19 Information
TUNA plans to proceed with caution this year and will be following the county and state's direction regarding COVID-19 safety.