Junior Program Fees
Showing all 6 results
Programs are discounted with your TUNA Membership
TUNA Members receive a discount on programs!
Step 1: If you are not a member, add a TUNA membership to your cart:
Step 2: If you are already a member for this year, make sure to log in.
Step 3: Make sure you are still logged in, and then register for the program of choice.
All cancellations, class changes, transfers, and refunds are subject to a $20 administrative fee.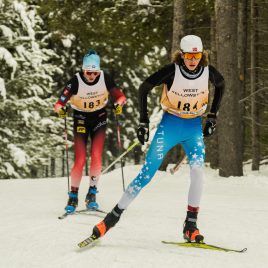 Fall Camp in West Yellowstone
Ski with TUNA in West!
Full-week camp: $325 - Comp November 20-25 (6 days), 2 sessions per day Short camp: $275 - Comp and Jr Comp November 22-25 (4 days), 2 sessions per day Full time camp is just for Comp due to the number of days. Short camp is for Comp and Junior Comp, and that will be split into at least two groups. The focus will be on easy base miles (distance), technique, and as always, some games. Training will vary based on age and ability. *If there is not enough snow to ski in town, the camp will be canceled and you'll be given a full refund. Our van isn't permitted on the road to the plateau.
$

275.00 –

$

325.00
Select options