This Just In – No Fluoros at the WCS
The Wasatch Citizens Series is a non-fluorinated wax series.  The WCS does not allow or encourage the use of fluorinated waxes.  Fluorinated waxes have been banned from the highest levels of competition for environmental and health reasons.  The Wasatch Citizens Series supports this effort.
Trail Etiquette  
We have such an amazing group of new skiers out there! Mountain Dell has been as busy as ever with everyone from World Cup athletes out training to brand new skiers having their first Nordic experience.
Now is a great time to remind everyone about some basic trail etiquette.
Downhill skiers have the right of way. This makes no sense to many folks who come from mountain bikes, but it's true in Nordic. Why? Best guess is that the skinny skis are harder to handle on the descents. So, give a little space to skiers coming down. And if you're coming down, keep your eye out for people skiing up—a little pause and kindness goes a long way.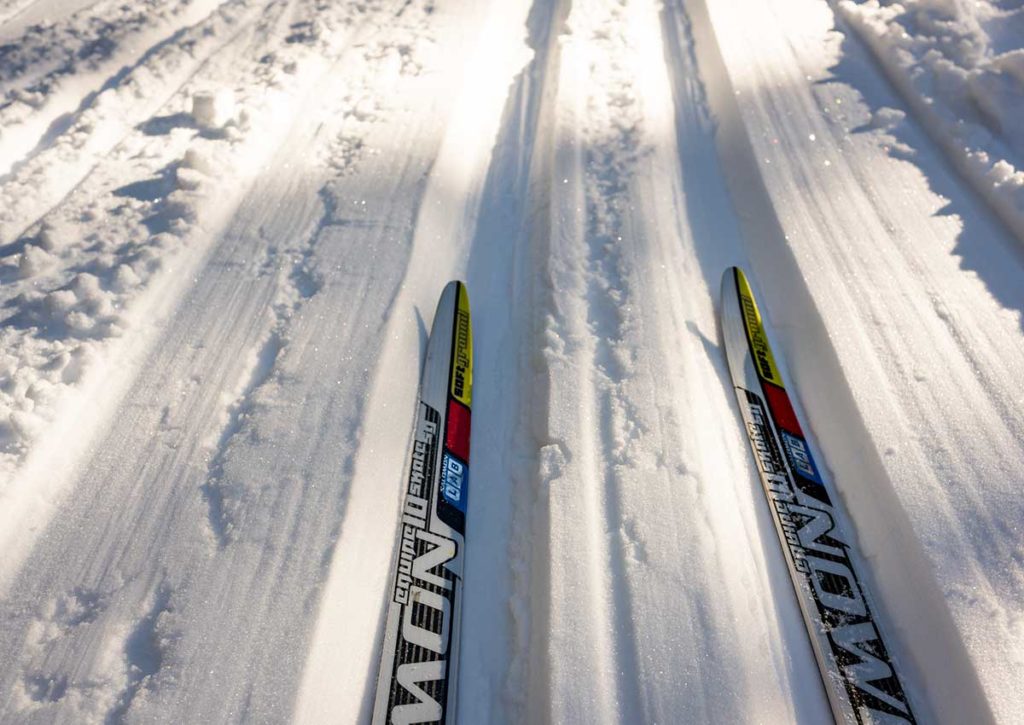 Classic Tracks are for skiing in, not on. The two ski shaped paths at the right or left of the grooming are for classic skiing. Known as "diagonal stride", or just old-timey skiing, these tracks are to put skis in that propel with a kick and glide. If you're skating, please do your best to keep from skiing over these.
Snowshoers are welcome to roam the area, but are not allowed on the groomed trail, both the skate and classic tracks.
Sledding is becoming more and more popular. If you're sledding, have a great time! Please do not walk on the groomed ski track on your return trip.
Walking is never allowed on the groomed trails. Here's a great article about track etiquette from Barry Makarawicz.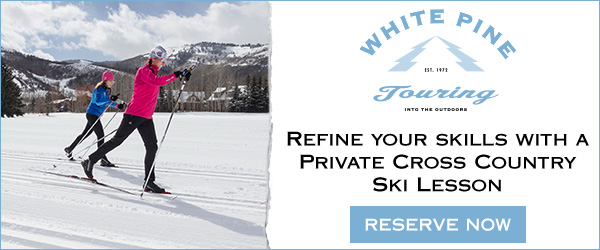 Thank a groomer!
Our groomers are expert-level. You may have noticed some bumps this weekend. Over the last few years our amazing grooming staff have perfected their "snow farming". That means they are great at collecting snow from the sides of the track and blowing it onto the track. In the past, this has been a reaction to low snow, but they are now thinking way ahead. Using the abundance of snow we have gotten over the past week, our track gurus have reinforced many of the spots that they know tend to melt out. Getting ahead of the game is next-level.
And while we're talking grooming, remember that the majority of grooming gets done after dark. Although many of our trail users have to sneak in their skis after work, it's important to stay out of the groomer's path.
Additionally, don't be tempted to follow the comb around on fresh corduroy! In the end it's SO SLOW, and it creates ruts that will freeze in and make little kids start talking about snow snakes. Instead, seek out track that has not been groomed yet. Allow freshies to set up for 60-90 minutes.
Find up-to-the-minute weather and track conditions including our new DellCam, here.
WCS Races Start Saturday!
Registration for the first WCS race closes Thursday, January 6th at midnight. Please make sure to get your entries in and sign the waiver on the website. There will be no in-person registration. You can find the registration here.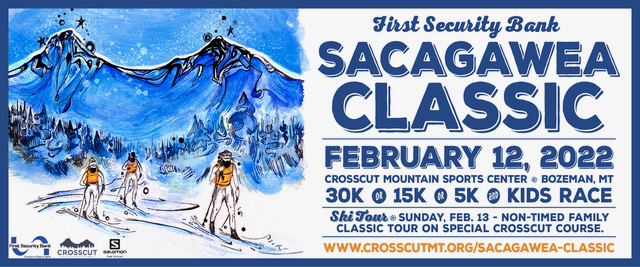 Devo Starts Tuesday!
Beginning on Tuesday Jan, 4, TUNA Devo will be on the trails and in the play areas from 4:15 – 5:45. If you love seeing elementary school kids having fun in the snow, this is the time to go for a nice easy ski and watch the smiles. If you have some important training to do, this might not be the best time and day to do it; we do our very best to teach our Kindergarten through 7th grade kids trail etiquette, but for many of these kids, it's their first time on snow. We were all beginners once, so be patient! Lower and Creek are open now, and most kids don't make it that far.