Here's what's happening right now!
Thanksgiving in West
If you haven't experienced Thanksgiving in West, well, this is your year! There's still time to find a room and have the best family holiday ever.
TUNA Thanksgiving Dinner
You won't want to miss the TUNA Thanksgiving Dinner! Back after a COVID hiatus, this longstanding TUNA tradition is a true team effort. Please let us know if you're coming, what you can bring, and especially if you can cook a turkey in your hotel:
TUNA offers several events for Thanksgiving skiers in West Yellowstone. Our traditional Thanksgiving dinner is held at the Community Protestant Church (505 N Electric St). TUNA buys the turkeys, rolls, a green salad and members provide the side dishes. Come early and socialize with the folks you sailed by on the ski trails earlier in the day. The dinner bell rings at 6 pm. Also, bring along a few dollars to throw into the offering basket. We like to make a sizable donation to the church for the use of their social hall (we want to be invited back next year).
Because the last few years have been uncertain, we request that you please let us know you're coming, what you can bring, and how many guests will attend by filling out this form: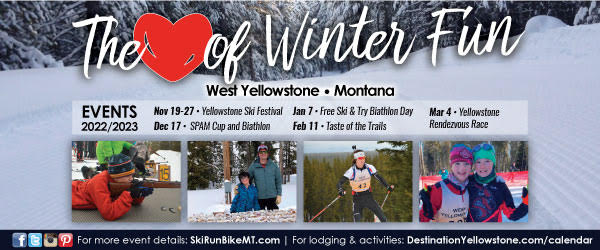 Where to Stay
Team HQ: The Grey Wolf Inn & Suites
Other options very close to the Grey Wolf and Trails:
Kelly Inn
Holiday Inn
Brandin' Iron
Yellowstone Lodge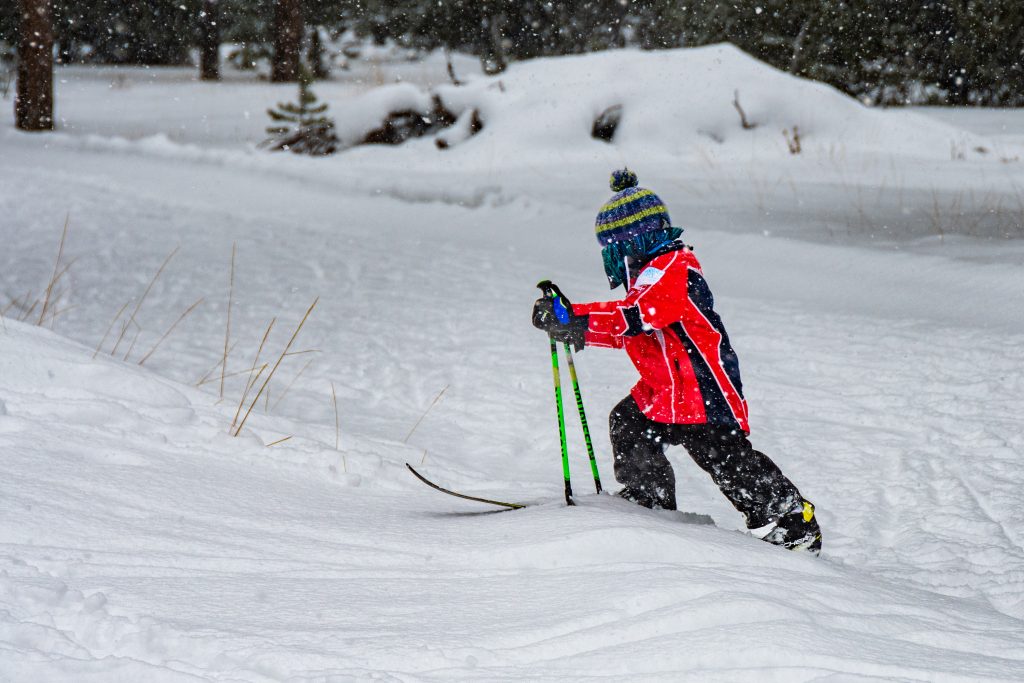 Skiing
November in West requires a separate pass, but they are super reasonable this year at $60 per skier! Get yours ahead and they'll deliver to your hotel. You can also get them at Freeheel and Wheel and the Rendezvous Trailhead.
Rendezvous Ski Trails Passes
Freeheel and Wheel (the ski shop)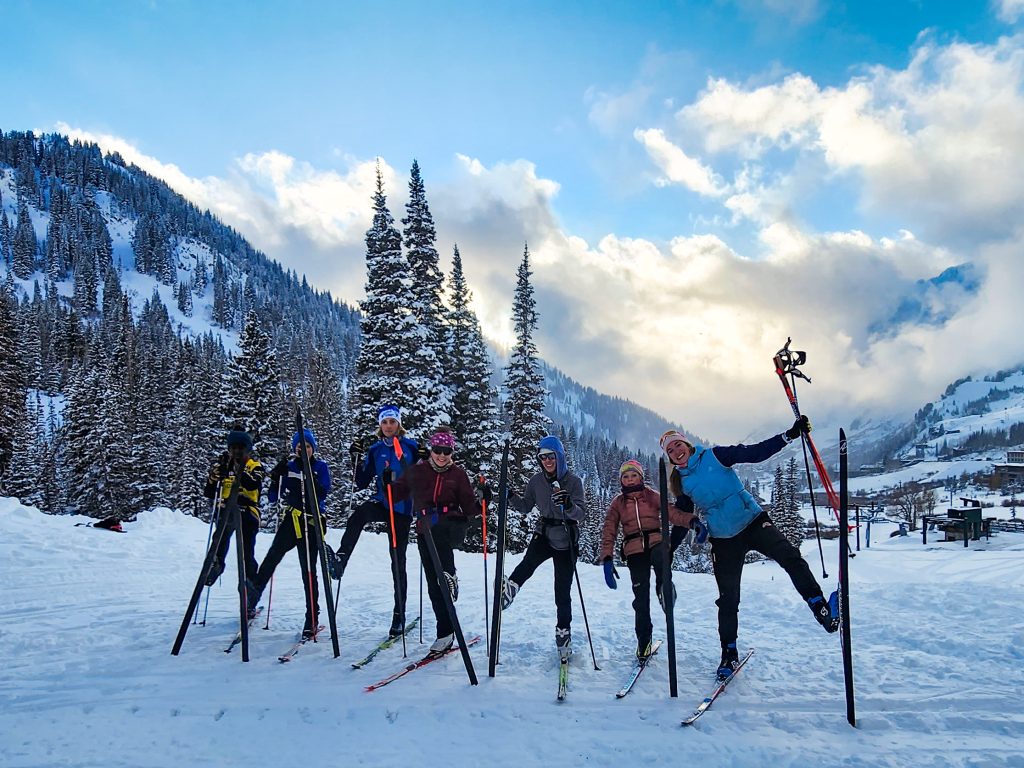 Camps for Kids
Coaches Julia, Jen, Pete, and more will be holding camps for Comp/Junior Comp/XC.
Devo kids will be there too, so stay tuned for some informal Devo meetups (including some games with the campers!)
Comp/Junior Comp Update
The kids have entered their winter season. The first weeks of official winter spanned from rollerskiing in shorts to getting on some early snow at Alta.
Adult Lessons and Clinics
We have expanded our adult offerings this year! After all, a family that skis together can carpool to Mountain Dell together!
NEW! Adult Lessons for Devo Parents – This is just for parents of kids currently enrolled in Devo.
NEW! Thursday Morning Skate Clinics with The Jens – Advanced and Beginner, spots still available
MOVED! Monday Skate with Barry – Back by very popular demand, but now without 100 kids at Mountain Dell
MOVED! Wednesday Classic with Jeff – Do you even classic, bruh? It's foundational!
Wednesday Masters Ski training with Laurie – Coached training group. Improve your WCS experience and train for that marathon!